Supply Chain (SCM/SCE)
Supply Chain Management (SCM) Software, Supply Chain Optimisation, Supply Chain Execution, hardware transport, supply-chain, distribution software, freight software and load planning in manufacturing and supply chain applications.
DP World Joins the Infor GT Nexus Commerce Network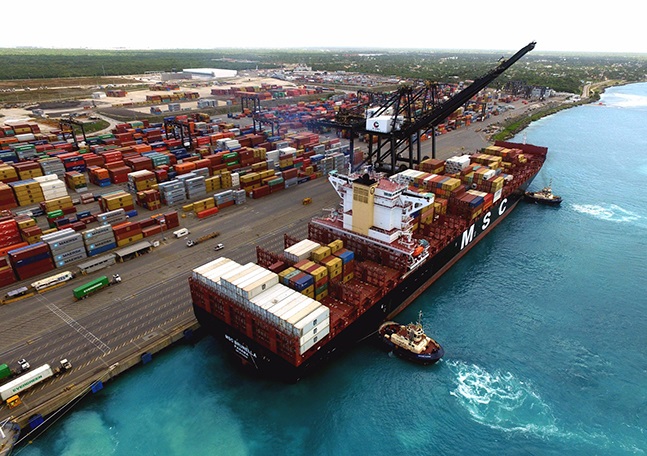 Infor, a global leader in business cloud software specialized by industry, today announced that global trade enabler DP World, as part of its digital transformation initiatives, has selected the Infor GT Nexus Commerce Network as the technology backbone to power its Global Supply Chain  Platform Initiative.
DP World's objectives for strategic growth require innovative logistics digitalization capabilities to power a new business initiative that will extend the value of its port and trade facilitation services to customers around the world. The DP World Global Supply Chain Platform Initiative will bring supply chain stakeholders and processes together on a single global, intelligent network. This will deliver enhanced, end-to-end, digital logistics services and worldwide supply chain visibility.
DP World has chosen the Infor GT Nexus Commerce Network for its track record in providing a network for global trade management to over 65,000 businesses. The Infor strategy to deliver network native, global supply chain digitalization and innovation was also a key factor in the decision.
DP World aims to improve performance at all stages of the global supply chain, from points of manufacture to points of consumption. The company is also seeking to make trade "smarter," which means working to establish physical infrastructure such as ports, logistics parks, and transport services where they are most needed, and to exploit the opportunities offered by digital technology to make the whole supply chain work better. As a global trade enabler servicing customers around the world with a comprehensive supply chain network capability, this expansion into logistics is a key part of its growth strategy.
"The global digital logistics market is expected to grow by almost 8 percent between now and 2023. As some of the busiest production centers in the world, the IMEA region is ideally placed to maximize this opportunity, and with its heritage in global trade and strategic investment, DP World will position the Infor GT Nexus Commerce Network to help achieve its objective of a leading position in worldwide supply chain services," said Jonathan Wood, Infor general manager, India, Middle East, and Africa (IMEA).
For a list of logistics service providers currently on the Infor GT Nexus Commerce Network, please visit Infor GT Nexus Commerce Network.