Transport Management
Transport Management and Technology, Distribution Management, Freight, Vehicle Routing & Scheduling Software and Load Planning.
Hughes Driver Training puts over 5000 candidates through tests per year with the aim to combat driver shortage in 2023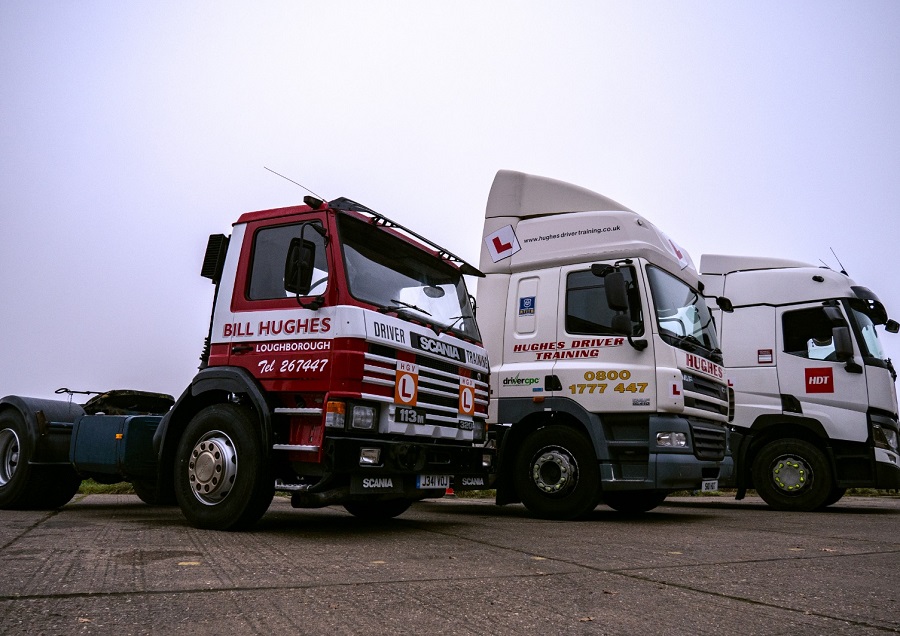 Over the past couple of years, the UK has seen a huge decline in HGV drivers, from the pandemic to Brexit, the issue has been exacerbated. This has put an already burdened supply chain under more pressure – creating media interest and government interventions. However, one company that seems to be steering the way for the HGV industry is Hughes Driver Training.
With their first Training School becoming established in Loughborough in 1989, this family-run business can now be found nationwide – currently leading the way is third-generational Director, Michael Hughes, who is paving the way for people interested in kick-starting their HGV career.
Specialising in HGV Class 1 and 2, Hughes Driver Training are currently conducting an impressive 250 driving tests per week across 15 depots nationwide. They can also provide drivers with CPC (Certificate of Professional Competence) Training in their on-site and online classrooms. Not only are Hughes Driver Training helping people to pass their test and refresh their knowledge. But they are also helping people with the next step in finding work.
Hughes Driver Training has been looking to break the stigma around HGV driving and encourage people to undertake their training, saying: "The industry has changed massively over the last few years, not only do we help people with their driving, but also with their mindset and attitude to the industry. There is no room for prejudice at our Driving School, we welcome anybody into the industry. Our candidates are at the forefront of everything we do and their learning journey is our passion."
He goes on to say: "We work alongside some of the UK's largest logistics companies, helping them to invest in their HGV driver training to ensure that 5-star quality is evident throughout their drivers. We are hoping to encourage people to look into the many opportunities HGV driving presents -by looking into alternative HGV careers they have a chance to improve their earning potential."
Thinking about embarking on a HGV Driving career this New Year? Visit https://www.hughesdrivertraining.co.uk/ and get in touch with one of their friendly advisors.