Manufacturing/ERP/MRP
Manufacturing Software News, Case-Study Applications, Product Information, Best-Practice and Thought-Leadership Articles
KASTO saw performs convincingly in the NextGenAM project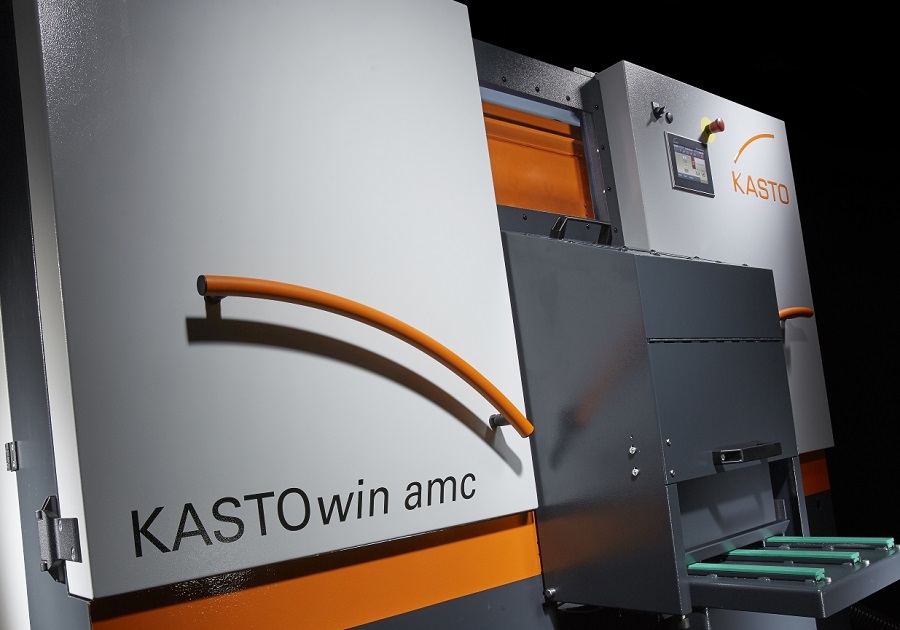 KASTO is part of the NextGenAM project, the aim of which is the automation of the entire industrial 3D printing process. Project initiators are aviation supplier Premium AEROTEC, automotive manufacturer Daimler and EOS, a technology provider in industrial 3D printing. KASTO's innovative sawing technology convinced the project partners, with the result that the Achern family company now supports the NextGenAM project in component separation.
Additive manufacturing (AM) is increasingly establishing itself in the industrial environment. Daimler, Premium AEROTEC and EOS launched the NextGenAM project to optimise costs and processes for large-scale production. The focus here is on a high degree of automation, since the upstream and downstream steps of the actual construction process account for around 70 percent of manufacturing costs. The ultimate aim of the project is the development of a complete system for the production of aluminium components for the automotive and aerospace industries. A pilot plant recently constructed for this purpose consists of machines for additive manufacturing, post-processing and quality assurance.
The KASTOwin amc, specially designed to separate additive components from the base plate, plays an important role in the plant. The cutting range of the saw is 400 x 400 millimetres and the electromechanical feed with servo motor is infinitely adjustable. The frequency-controlled spur-gear drive enables cutting speeds of twelve to 150 metres per minute. The heavy, torsion-resistant, welded construction with its vibration-optimised ribbing ensures smooth running and reduced vibrations. The band saw is also equipped with a turning device by means of which workpieces can be turned 180 degrees. The parts are machined upside down – this is a much safer process, because they cannot overturn or buckle after cutting; the parts simply fall into the intended container without being damaged. The KASTOwin amc is fully enclosed, protecting the ambient air from tiny particles produced during the machining of additive-manufactured components. An extraction system can also be connected to the KASTOwin amc.
The KASTOwin amc is used in the Technology Centre in Varel (TZV), where the first automated pilot plant for industrial 3D printing and post-processing was recently commissioned. The technology centre, inaugurated in 2011, brings together researchers and users to develop the processing of metallic materials.
"Additive manufacturing fundamentally changes the processes of product development and manufacturing. The process chain must be reconsidered, and the relevant processes have to be optimised. We are acting on this and adapting to the special demands of the innovative process with new sawing concepts," explains Armin Stolzer, CEO of KASTO Maschinenbau GmbH & Co. KG.