Industry Talk
Regular Industry Development Updates, Opinions and Talking Points relating to Manufacturing, the Supply Chain and Logistics.
Modernising manufacturing and the supply chain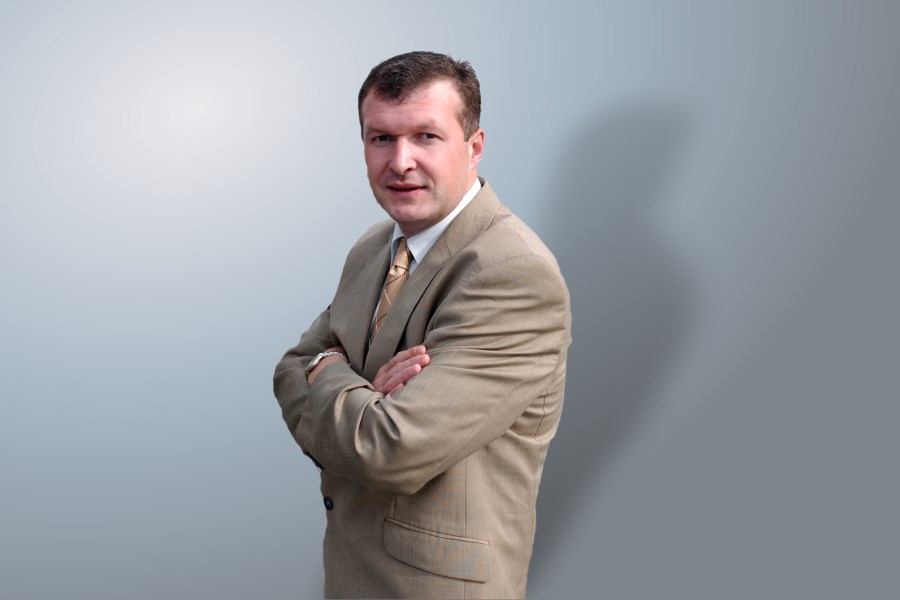 According to new research from APQC, 74% of respondents predict that digitalisation of the enterprise will have a major impact on supply chain management over the next three years. The research report also identified the top priorities for manufacturing and production as cutting costs, implementing new technologies and capabilities, and standardising processes.
In today's modern world, manufacturers face a raft of challenges — demand variability, potential supply constraints, increased compliance, greater global competition and increasing customer expectations to name a few. As a result, it isn't surprising that many are looking for ways to reduce costs and standardise processes — technology can be one way to address this but its more than just digitally enabling your supply processes to order more parts when stocks run low. This is an important part, but have you given the same attention to your barcode labelling systems?
Each industry has their own challenges but if you are involved in manufacturing and supply, each product's labels must be traceable, compliant and transparent — not just within country, but across borders as well. This leads to huge challenges with the sheer amounts of data generated, all of which needs to be clear and understood by everyone, from all departments (IT, manufacturing, logistics etc.) within your own company, to your suppliers, customers and consumers. How can quality, accuracy and productivity be assured when there are so many stakeholders and so many label variations?
Challenges for labelling systems 
For most companies, labelling has not been given much attention in the past unless it caused a problem. As a result, it is common for each factory, distribution centre or other facility to produce its own labels for shipments, inventory control and other processes. Each facility may have its own labelling software along with a host of different label printers. Clearly, this can lead to inconsistencies across your organisation, but the costs associated with such a disparate system can also be higher than you may be aware of.
Imagine if a customer requests a change to one of your shipment labels. With a decentralised system, inaccuracies become more common — in fact, mislabelled products are a leading cause of recalls. Indeed, the Food Industry Counsel states that mislabelled products were a key cause of product recall by the FDA in 2017. But inaccuracies can also have more subtle consequences, such as degradation in quality which undermines your brand, as well as the risk of errors leading to non-compliance and latency issues.
Time is a precious and costly commodity and having to use highly paid employees to change your label templates, especially when printer command scripting is required, is both time consuming and expensive. With multiple labelling processes and systems across your organisation, further latency and costs are introduced.
Digitalising the labelling process
Digitally transforming your labelling offers a way to centralise and keep control of your labelling processes, regardless of location. It doesn't matter if the labels are needed for the factory or your distribution centre; they can be produced, changed or updated from a browser and accessed by whom and where they are needed.
A modernised, centralised labelling system can enhance your agility and quality, reduce costs and promote better supply chain collaboration within your organisation.
Change requests and new label templates can be created to support new products and new customers without the need for a high level of expertise. A label management solution can digitalise and automate many of the processes, ensuring that users without programming knowledge can use the system and produce labels in a few hours, rather than wait weeks for IT. Whether workers are in the shipping, production, quality assurance, marketing or other departments; they can print labels as needed and be assured that they will print consistently on whichever printer is available at their location.
With a centralised solution, labels are consistent — essential for maintaining compliance and brand consistency — whether they are created by production, marketing or IT. Additionally, customers benefit from consistency in terms of formatting and quality.
Storing only one version of each template centrally ensures proper integration with your MES or ERP as well as reducing chances for human error. Product counterfeiting can be addressed with multiple levels of role-based security, so your users can be restricted to access, and make changes, to only the files that they need.
One of the most obvious ways that centralising labelling reduces costs, is by eliminating the need for redundant and manual effort. It is not unusual for enterprises to have thousands of individual label files spread across their facilities, including many duplicates to serve the same customer. Centralisation eliminates duplicate files, saving you costs associated with maintaining them, as well as reducing the chances of mislabelling and associated recalls.
Cloud-based label management systems have effectively digitalised the quality assurance process, removing manual quality control. This means there's a reduced labour cost, less risk of error and changes can be made and approved more quickly.
Centralised control allows you to be more collaborative with your supply chain partners. Because labels are easy to create and share, you can encourage suppliers to use a standardised label format, which is shared through a cloud-based label management system. Promoting consistency in your supply chain also helps to deter product counterfeiting and diversion.
Questions to ask 
To determine if your organisation could benefit from a centralised, digital label management system it is useful to ask yourself the following questions:
How often do we update labels as an organisation and what amount of time is spent on this?
Do you need to ask IT to make changes to your labels?
How long do you have to wait for IT to make changes? Days? Weeks?
How much does IT charge you to make label change requests?
How effective is your quality assurance process?
How many people are involved in creating, updating and printing labels?
How many software applications do we use to produce these?
How often does mislabelling occur?
What are the consequences of mislabelling?
Could we improve customer satisfaction or respond to compliance requirements more easily with a centralised solution?
While these questions will need to be tailored to your own organisation, they provide a useful starting point when analysing your current situation. In order to compete in an increasingly connected world, where high-quality products must be delivered faster and to more markets, legacy approaches to labelling, with manual processes and disparate printing solutions simply don't cut it. Labelling must be digitised, standardised and integrated with your manufacturing and logistics systems. Not only will this improve quality and responsiveness but reduce costs at the same time — and it's not often that you have that opportunity.