AI & IoT
Artificial Intelligence (AI) & Internet of Things (IoT)
Partnering for success: IT resellers gear up for AI revolution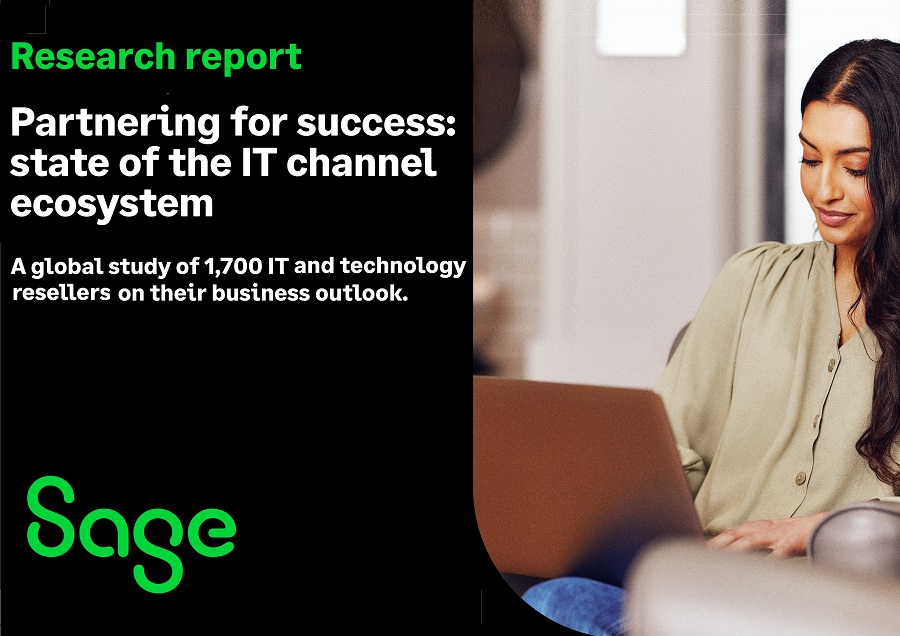 Today, Sage has revealed in its new report – Partnering for Success: State of the IT Channel Ecosystem – the growing interest in Artificial Intelligence (AI) as a potential revenue stream for IT channel decision makers. Surveying 1,700 IT and tech resellers globally, the report reveals that AI is among the most in-demand service for respondents globally. 42% of those surveyed in the UK said that AI and automated services is a revenue stream of most interest to customers today – and they anticipate this will remain the case in 18 months' time.
However, this interest in AI isn't just being driven by customers. 29% of UK IT and tech resellers cited AI and automated services as being vital for their own organisation's growth. As a result, respondents are investing in adding more skills to their workforce, almost half (49%) of UK respondents are actively recruiting employees with skill sets in AI and machine learning.
Cybersecurity solutions are also top of the agenda for channel partners. 30% of UK respondents listed cybersecurity as vital for their organisation's growth and customer pipeline, followed by data privacy (29%). Globally, data privacy is the highest priority for UK respondents, along with South Africa.  Hiring plans are being updated to reflect this, with 49% looking to recruit cyber security skills and expertise.
Despite these ambitions, current economic conditions are a concern for UK IT vendors, 49% listed rising inflation, cost of living and the impact of customers' businesses as the main issue facing their business, followed by the longer-term impact of societal issues (48%), compared to 46% globally.
Eduardo Rosini, EVP Partners and Alliances at Sage said: "The research emphasises the need for companies to anticipate customer demands and make purposeful investments that will propel growth and maintain a competitive edge. Central to this transformative journey is the power of AI, particularly generative AI, as a critical accelerator. This wave of AI still requires judgement, experience and guidance, so humans plus technology working together is where we will get great outcomes."
He continued: "While these findings show UK respondents as being more concerned about data privacy than most of their global counterparts, AI is also high on their priority list. As government continues its focus on enabling a progressive regulatory and business environment for AI adoption, the UK is well placed as a future leader in this space and it's encouraging to see tech resellers already taking advantage of this growing revenue stream."