Supply Chain (SCM/SCE)
Supply Chain Management (SCM) Software, Supply Chain Optimisation, Supply Chain Execution, hardware transport, supply-chain, distribution software, freight software and load planning in manufacturing and supply chain applications.
talent.io unveils the salaries of Software Developers in Europe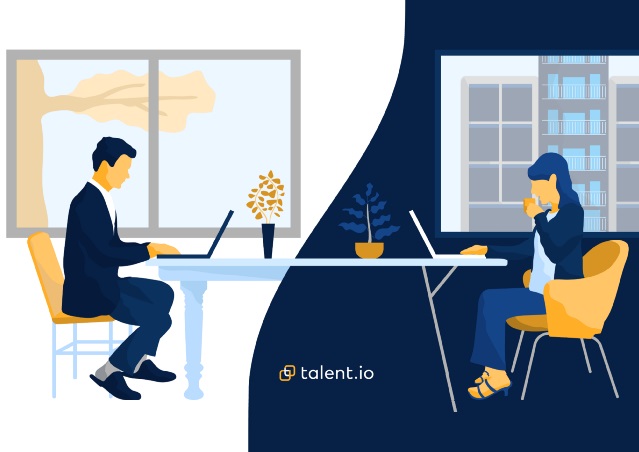 While COVID-19 has turned the employment market upside down in 2020, talent.io reveals in a new study on the salaries of software developers in Europe that Munich is the city with the highest median salary for software developers (€70,000), followed by London (£60,000 /  €66,000), Berlin (€60,000), Amsterdam (€57,500) and Paris (€45,000).
The study also evaluated freelance salaries, finding that in 2020, German Freelance software developers were paid 50% more than their French counterparts with an average daily rate for Back-end developers of €600 vs €400.
talent.io is Europe's leading recruitment platform, used by over 5000 companies including Deliveroo, VW, TripAdvisor, TransferWise, American Express and Renault. The company has over 150,000 tech candidates on its platform and analysed more than 100,000 job offers from recruiters to candidates to produce the findings. The report compares salaries and daily rates of both permanent and freelance professionals, broken down per seniority and city covering ten European cities and focusing on 4 main positions: Back-end, Front-end, Full Stack and Lead developers.
"Our study proves that for those who have the right skills, there are real opportunities within the UK market to secure market leading salaries", comments talent.io co-founder Nicolas Meunier. "We've observed Node.js and React are some of the most in demand technologies at the moment and would welcome more candidates with these skills to register with us to help fill existing roles."
Key findings from the study include:
The entry-level median salary for software developers in London is £40,000 compared to €30,600 in Brussels.
The most in-demand technologies in London are React, Node and Python

Berlin: React, Java, Node
Paris: Node, React, PHP
React is also the most popular front-end technology in Europe, reaching the #1 spot in Paris, London and Berlin
For freelancers, Full Stack developers report higher median daily rates than Front-end and Back-end developers in both France and Germany.
talent.io is Europe's leading selective recruitment platform which has over €10m fund raised and over 170 employees. We help great companies build great tech teams, in the simplest way: selected companies apply directly to vetted candidates. We cover most tech roles (software engineers, data scientists, product managers, DevOps engineers, CTOs). Our platform is open to permanent positions as well as freelance assignments, both on-site and remote.