Manufacturing/ERP/MRP
Manufacturing Software News, Case-Study Applications, Product Information, Best-Practice and Thought-Leadership Articles
UNEX Manufacturing Showcases Latest Order Picking Solutions at ProMat 2019 in Booth S1031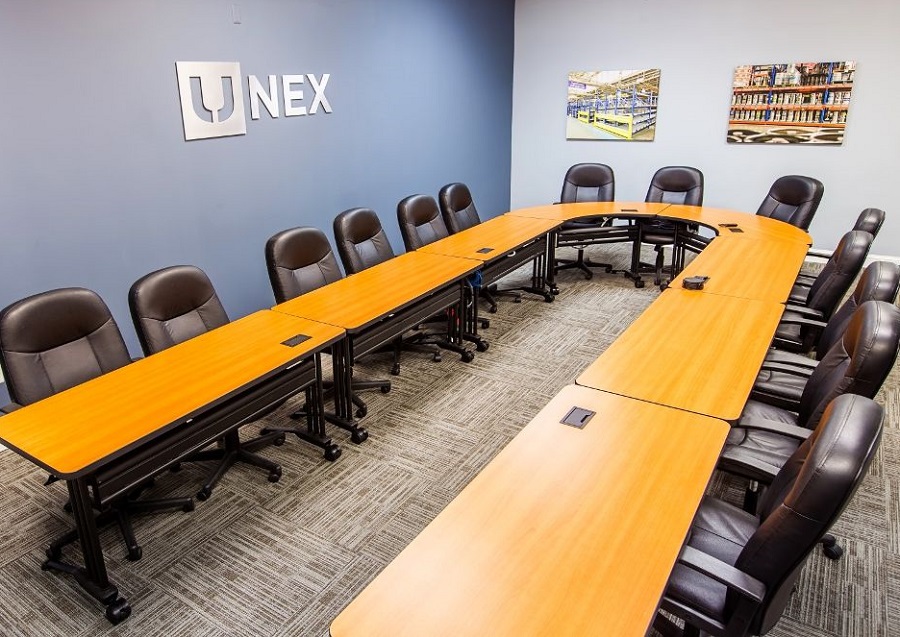 UNEX Manufacturing, Inc., the trusted industry leader in providing innovative order picking solutions, will be exhibiting its award-winning order picking and storage solutions at ProMat 2019 in Booth S1031. Attendees at the show will see the latest UNEX solutions that maximize space, improve productivity, and increase efficiencies in the warehouse, distribution center or manufacturing plant.
"This year our booth theme is 'Save Space. Save Money,' and we will show real-life examples of how UNEX solutions help save space, time and money in order picking operations," said Brian C. Neuwirth, President of UNEX Manufacturing. "Every year we look forward to meeting with other thought leaders, peers, customers, prospects and the media from our industry at the ProMat Conference, and to learn about the current challenges and issues of the industry, and to showcase visitors how we can help them improve their operations."
In Booth S1031, UNEX will be showing the following solutions that save space, time and money in the order-picking process:
Patented carton flow Span-track solution that can be installed on any pallet rack for full case or split case order picking.
Flex-Wheel Gravity Conveyor for instantly establishing conveyor lines for packaging, assembly, shipping and receiving, and more.
UNEX Flow Cells that offer durable, modular and portable storage and workstations.
UNEX SpeedCell – a dynamic, high-density storage solution that won the 2018 Material Handling Product News Products of the Year Reader's Choice Award.
In the UNEX Booth S1031, attendees can do a quick ROI exercise that reveals the amount of savings they can receive by implementing a UNEX solution. There is a photobooth there where visitors can take pictures of themselves with all the money they will save using UNEX solutions.
ProMat 2019 takes place April 8-11 in Chicago, IL at McCormick Place. To register, visit here.