Mobile Computing
Mobile Computers, Handheld, Rugged, Wireless (Wi-Fi), GSM and GPRS enabled PDAs and Industrial Computers.
How businesses can accelerate app development to meet rising demand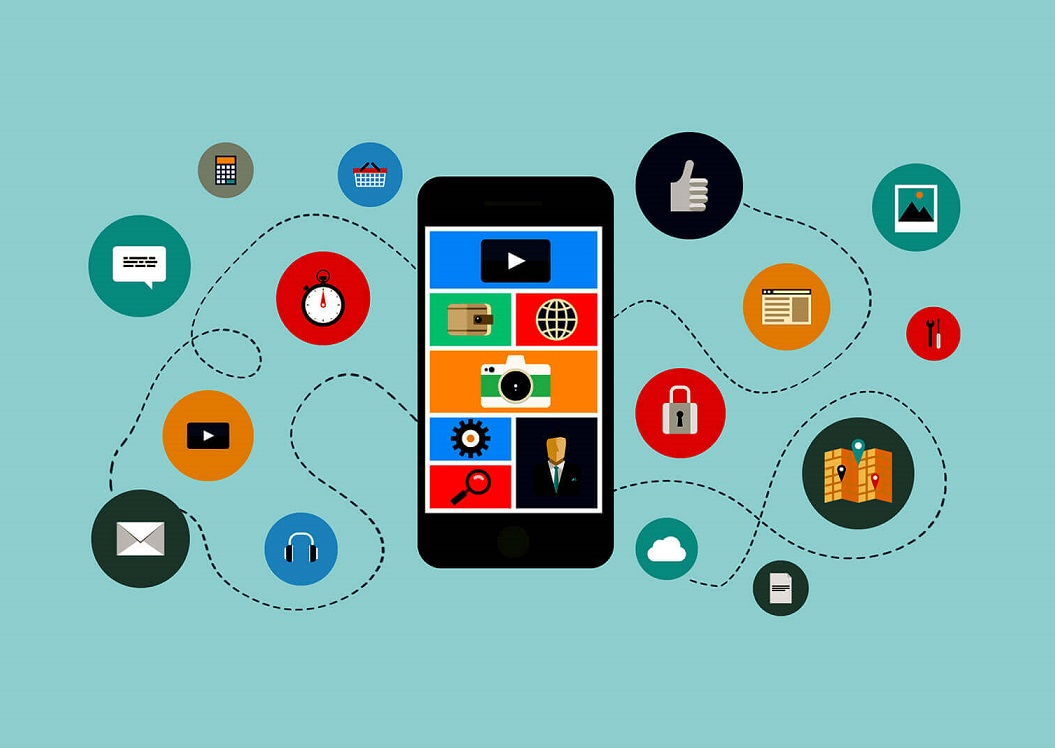 The demand for mobile apps is growing rapidly.  According to Gartner, market demand for apps will grow at least five times faster than the capacity of IT departments to deliver it through to 2021. Yet many businesses struggle with app development and common issues including a shortage of skilled developers, the high cost of development, time constraints and technical challenges.
Malcolm Carroll, Director at Bluefinity International says, "The shortage of experienced mobile developers is hindering app development in many industries. IT professionals tell us that apps can currently take between six months to a year or more to develop before the roll out process can begin, and that the development process is very costly. According to Forrester, 62 percent of companies spend more than $500,000 to create just one to three apps."
Carroll says that another major challenge for companies is being able to create professional apps for the numerous devices on the market, including iPads, iPhones, Android and Windows phones and tablets, and Windows, Linux and Apple desktops and for the different operating systems across these devices.
He adds, "There are often integration challenges too. Successful apps will need to integrate and synchronise with multiple types of databases, and back-end systems."
Some companies are starting to address development issues using low code development tools, which simplify and accelerate the development process.  A report from research firm Research and Markets published in 2018 predicted that the global low-code development platform market will grow from $4.32 billion in 2017 to $27.23 billion by 2022, a compound annual growth rate (CAGR) of 44 percent during the forecast period.
Carroll says, "Many businesses are turning to low code development platforms to accelerate their digital transformation and they are experiencing savings in terms of time and cost. Low code development platforms enable apps to be built largely by multi-level selection processes rather than coding, and for the development to be supported by extensive actions and routines that make the development process simpler, faster and more cost effective. It also means that businesses can also use their existing staff for app development, rather than having to outsource. It is however crucial that by adopting a low code/no code product that you are not, in any way, limiting your future potential or aspirations in respect of the apps and your business"
In 2017, Bluefinity launched its low code app development platform, Evoke, which is now being used by companies around the world to develop sophisticated, fully functional web, hybrid and even native business apps.
Carroll says, "Evoke allows companies to create and deploy business apps more easily and extend their enterprise applications to customers, employees, and partners in a fraction of the time and cost of traditional methods. The platform has all the major features of a typical RAD environment, including menu creation, integration of device specific features, styling and data management, along with a WYSIWYG screen designer which automates the creation of default information and files, so user interfaces can be built easily. It also gives you the option of incorporating as much or as little custom code or third party library code as you wish."
"Evokes supports the creation and deployment of apps across all major platforms and devices, all from a single design and code set and integrates with all major SQL and MultiValue databases."
"If the business requirements change, enhancements can be made to the app in the Evoke designer, no matter how you have deployed the app (as web, hybrid or native).  The changes only need to be made once and the revised app can be immediately generated incorporating the new design along with any customisation code that had previously been included. Evoke is future proof – no matter how much the business needs change or technology evolves, it still offers an unlimited growth path.
Carroll concludes, "If businesses want to develop mobile apps they shouldn't be put off by development challenges, as there are now easy and cost-effective solutions like Evoke available."