Healthcare/Pharmaceutical
Software applications relating to the healthcare supply chain which promote the effective management of supply chain resources.
How One Pharmaceutical Company Optimizes Labeling in SAP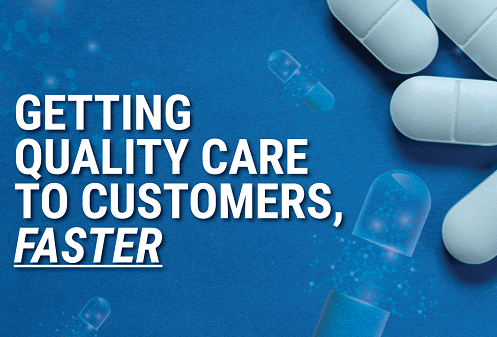 Barcode labeling has become an essential component in today's supply chain, especially in the pharmaceutical industry.
Having the ability to track and manage goods while ensuring the supply chain operates without disruption is imperative. In an industry with ever-changing customer and regulatory requirements, companies struggle to keep up with their labeling demands.
Having the right Enterprise Labeling solution allows pharmaceutical companies to leverage their labeling process as a strategic element for manufacturing and distribution. By tightly integrating labeling with business processes already used, companies can avoid risks, recalls, and downtime. The businesses that act to prevent these risks save thousands, even millions of dollars.
Before implementing Loftware, this pharmaceutical company struggled to comply with the growing body of regulations. They needed a quicker response time to customer requirements and a way to increase the breadth and depth of their labeling needs. With many sources providing the company with data, they had to find a way to maintain data integrity. There was a lack of supply chain efficiency that negatively impacted the company, and action needed to be taken.
Having a fully integrated Enterprise Labeling Solution for SAP was the answer to their labeling challenges. The new process allowed them to have greater flexibility while reducing the number of label templates being used. Label accuracy and consistency was more achievable while the ease of development, maintenance, and support saved valuable time.
As a result of using Loftware's service, this pharmaceutical company was able to:
Create a real-time connection to SAP
Centralize visibility and control
Reduce templates, saving time
Empower business users with labeling
Optimize labeling – now and for the long run
Read the case study "How One Pharmaceutical Company Optimizes Labeling in SAP." You'll learn how a pharmaceutical customer integrated labeling with SAP to print faster, more accurate labels while driving greater supply chain efficiency.