Transport Management
Transport Management and Technology, Distribution Management, Freight, Vehicle Routing & Scheduling Software and Load Planning.
LOGISTYX TECHNOLOGIES CELEBRATES FIVE YEARS OF EXTENDING MANHATTAN ASSOCIATES' PARCEL SHIPPING CAPABILITIES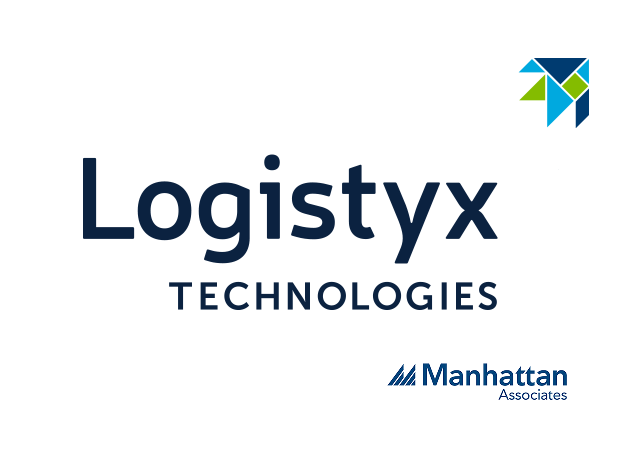 Logistyx Technologies, the leader in Transportation Management for parcels, marked the fifth anniversary of its global partnership with Manhattan Associates, a technology leader in supply chain and omnichannel commerce. For the last half-decade, the two companies have worked together to greatly expand the number of parcel shipping options for Manhattan's retail and warehouse customers.
Logistyx's solutions give Manhattan's customers the ability to implement blended carrier strategies, deploy a wider array of carriers (particularly smaller regional carriers), and support an international footprint by ensuring compliance for multiple fulfillment centers around the globe. This powerful parcel shipping system minimizes delivery time, optimizes transportation spending, and connects users to a vast carrier network that includes all major carriers and thousands of regional carriers across 160 countries.
"Manhattan Associates is extremely proud of the multi-carrier global shipping solutions that we teamed with Logistyx Technologies to bring to market and look forward to offering our customers even more innovative solutions in the future," said Adam Kline, director of Product Management for Manhattan Associates.
On the immediate horizon, one such solution is TME 3, the industry's first true global engine for shipping. TME 3 will enable shipping from anywhere to anywhere leveraging Transportation Management for parcels. TME 3 will better serve customers with improved functionality, seamless integration with their existing systems and Logistyx's robust proprietary interface, which utilizes 23 different data elements to support more extensive business rules and international carrier process flows.
"By all measures, our partnership with Manhattan Associates has been exceedingly successful," said Geoffrey Finlay, Chief Executive Officer of Logistyx Technologies. "Our goal has remained straightforward, to provide store associates, warehouse employees, call center agents, and other fulfillment leaders with multi-carrier global shipping solutions that are second to none in the industry."