Electrical/Electronics
Enhanced Supply Chain visibility for the effective management of every aspect of the supply chain, to balance demand with production efforts, maintain optimum inventory levels and meet customer expectations.
Panasonic helps fuel filling station innovation with ESL at team energie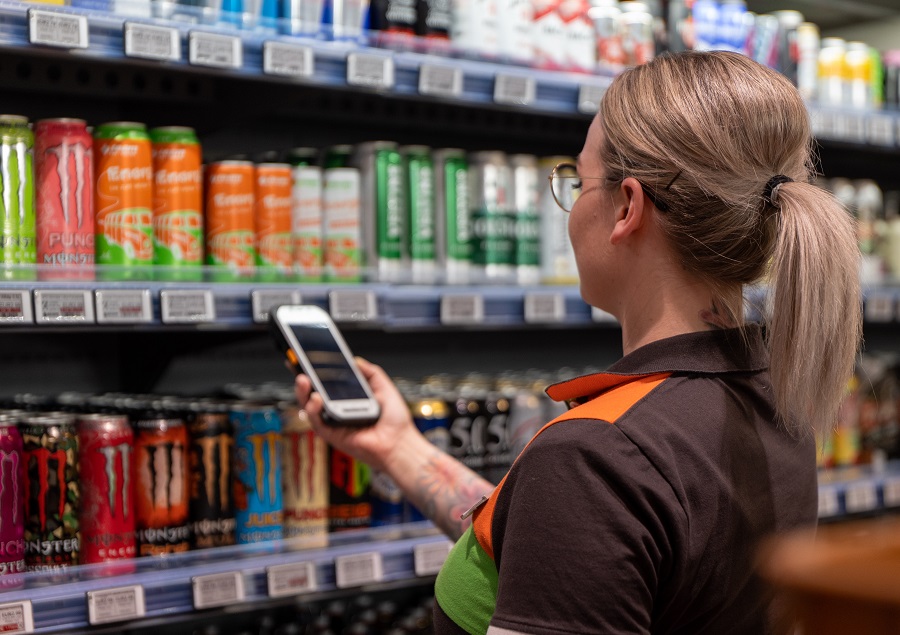 Panasonic is helping to drive innovation in the convenience store of a German team energie GmbH & Co. KG fuel station with the deployment of Electronic Shelf Labels. The solution provides a wireless connection to a centralised Point of Sale (POS) system to automatically update the price displays in store – enabling innovative marketing campaigns to drive sales, reducing pricing errors and saving staff up to 30 minutes a day.
team energie, with 2,800 employees at 290 locations across Germany, has deployed the first ESL solution at its fuel station in Flensburg, near the German and Danish border. Panasonic Connect engineers worked with team energie's long-term POS system provider, Huth, to customise and integrate the solution with the company's backend systems. The 800 electronic shelf labels were then installed and operational in just one day.
"In a fuel station shop, you don't have the luxury of space but customers still expect innovations and trends – like iced tea last year that suddenly became popular and everyone had to have on offer," explained Benjamin Perner, Category Manager at team energie GmbH & Co. "With the switch to the electronic shelf labels and the deliberate choice not to use different labels, we create certainty when pricing the products, keep things flexible if the range changes and still keep the shop tidy."
As well as pricing accuracy and convenience, the first installation has proved that labour can be cut by 30 minutes a day using the automated system – allowing staff more time to spend with customers. Increased marketing opportunities are another great benefit. The electronic labels can be customised to display logos, flash special offers or provide more product information. In addition, using NFC and QR Codes, shoppers can scan labels to see special offers on social media or look-up additional information. For example, the Flensberg store uses this functionality to enable people purchasing oil to look-up the right type for their vehicle.
Moving forward, the organisation sees the opportunity to further target its marketing by using transaction data to spot trends and tailor specific offers for customers to be sent directly or shared over social media. Ultimately, the ESL system is also the perfect foundation for the introduction of dynamic pricing, where product costs could change in real-time depending on demand, the time of day or customers in the store.
"Fuel station stores are facing increasing competitive pressures," said Jens-Michael Pohl, Manager Technical Field Engineering, at Panasonic Connect. "Supermarkets and convenience stores continue to extend their opening hours and customers demand a wide range of ever-changing products to be stocked – all in a small retail space with limited staff. Panasonic ESL is the ideal solution to help fuel stations remain competitive and, in addition, to innovate with new in-store and targeted marketing campaigns."
For the full customer story, visit: https://business.panasonic.co.uk/solutions/on-the-road-again-full-throttle-at-the-petrol-station-shop-with-no-fuel-required