Demand Planning/Forecasting
Demand Planning Systems, Demand Forecasting, Scheduling, Execution, Collaborative Planning, Forecasting and Replenishment, Sales & Operations Planning(S&OP) and improving quality control functionality.
Underwear apparel company Hanes rolls out FuturMaster demand planning software to boost global supply chain
HanesBrands, the $6.5bn global apparel company that manufactures and sells a number of leading underwear and activewear brands including Wonderbra, DKNY, Playtex and Champion, is deploying a standardised IT system to help with supply and demand forecasting in more than twenty-five countries. Company background The company, which employs 68,000 people, differs from many of its […]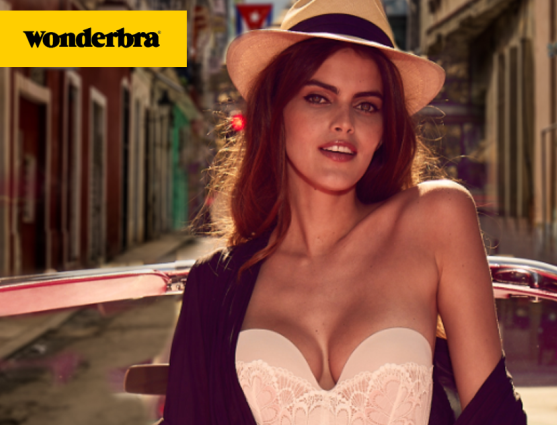 HanesBrands, the $6.5bn global apparel company that manufactures and sells a number of leading underwear and activewear brands including Wonderbra, DKNY, Playtex and Champion, is deploying a standardised IT system to help with supply and demand forecasting in more than twenty-five countries.
Company background
The company, which employs 68,000 people, differs from many of its competitors in the apparel industry as it manages and owns its supply chain, rather than outsourcing to sub-contractors. Unlike most apparel companies, HanesBrands owns the majority of its worldwide manufacturing facilities, producing approximately seventy percent of the apparel it sells. After having grown through a series of acquisitions to expand the business globally – notably Hanes Europe in 2014, after acquiring the €650m DBA Apparel business; then Hanes Australasia from the acquisition of Pacific Brands in 2016 – it now has several key manufacturing and distribution sites geographically spread across the Americas, Europe and Asia.
Hanes sells through tens of thousands of retailers in more than 40 countries and also operates nearly a thousand company-owned retail stores worldwide. However, the traditionally US dominated business found itself having to manage very different systems and processes across the globe in very different markets. For instance, the US produces and sells around two billion pieces of apparel a year, mainly through established retail channels like Amazon, Target and Walmart. Whereas in Europe, there are forty-nine countries, complex customs arrangements and over a hundred languages to deal with; not to mention multiple channels, such as mass market retailers, internet, wholesale, hard discount and over eighty agents in various countries.
The challenge
Hanes stocks a wide range of men's, women's and children's underwear, casualwear and activewear – including t-shirts, bras, socks and hosiery in various colour, style and size combinations.
"Every country in Europe has a different set-up, multiple products and is a lot more complex to deal with," said Christophe Pecriaux, forecasting manager for Western Europe at Hanes Intimates.
Around 200 million units are sold in Europe, with France alone managing over twenty thousand stock keeping units (SKU's), of which roughly a third change every six months. Regional differences abound. For instance, French customers are mainly mass market players with high promotional activities, while sales in Spain and the UK are mostly through retailers. Local consumer trends can also be very different from one country to the other, with varied colour expectations.
Hanes owns many world-class underwear brands around the world, including DIM, an international brand of women's intimates and hosiery and men's underwear in France; Playtex, America's number one full-figure bra brand; and Lovable, a leading retailer of women's intimate apparel in Italy.
Being able to analyse millions of production, distribution, sales and inventory data points in real time is something that a dedicated team of about two dozen analysts do to ensure that the right styles, colours and sizes of apparel are on store shelves at the right time for consumers.
According to HanesBrands research, 27 percent of women own between six and eight bras and 49 percent buy two to three new bras each year. Full-cut briefs are still much more popular with women than bikini briefs or thongs, while men are twice as likely to buy boxer briefs compared to other styles. Young women match bras and panties more often than older women. When buying a bra, 47 percent of female millennials (aged 18-34) often buy matching bra and panty sets, while 73 percent of women over 55 wouldn't buy a matching set.
The solution
Previously, the European business was forecasted separately by each country, but the Western-European management decided it needed the same process everywhere to maximise benefits from the global Hanes Supply Chain. It also wanted better reporting structures in place and software to measure performance (KPI's). Hanes opted to rollout FuturMaster's demand forecasting software in Western Europe for driving sales and projections.
Nonetheless, the new technology would allow each country a degree of flexibility and the ability to come up with fine-tuned, localised ranges wherever deemed more profitable. This would mean that regular, top-up purchases like men's briefs or t-shirts would be fed primarily through its global reserve stock using centralised planners, while local planners would work on the development of more seasonal or promotionally-led products specific to Europe.
"There are two ways of producing within the global Hanes Supply Chain: you can either 'make to stock', with target levels of stock held in distribution centres and pushed out to the market; or 'make to order', for producing single units before shipment out," explained Pecriaux. "We decided that a combination of the two would work best for us in Europe."
Both central and local planners have dedicated screens targeted to the needs of each individual, or country, simplifying the process. He said that monthly meetings and regular communication is vital to help them compare forecasts and work on the best combination of forecasts.
"Sales in textiles are largely driven by trends, so it's really important to work closely with local experts to make the right selection."
For largely seasonal, localised products, clearly a 'make to stock' approach is not wise, in case some particular styles or colours don't work.
The benefits
Hanes has seen an increase in forecast accuracy of up to ten percent, depending on the category of products and learning curves, country by country. What's more, fewer people are having to grapple with using a variety of different systems across the globe and no longer wasting so much time on forecasting. Manual data errors and out-of-stocks have also been reduced.
"Long lead times of up to six or seven months for products coming from Asia means having to be able to forecast a long time ahead with pin-point accuracy," said Pecriaux.
Using the same reporting and KPI measures in Western Europe has standardised procedures and made everyone work towards the same goals much more efficiently, he added.
"We have expanded our brand portfolio, diversified our business internationally and across channels, and increased the leverage of our powerful global supply chain to deliver more consistent organic growth and higher cash-flow generation," said Hanes' CEO Gerald W. Evans Jr. in a recent statement.
The company now has easy-to-use tools to make projections and see, for example, what stock is likely to be left at the end of a six-month season. It can also gauge whether to increase or decrease production every few months, based on looking at sales patterns over a year or two-year horizon.
"Millions of data points are fed into our program and, over time, it learns patterns and behaviours that can identify a supply chain issue before it happens – right down to the SKU level," said Ben Martin, HanesBrands chief advanced analytics and global planning officer. "This can help fix any problems before they occur and ensure we have the right products when and where our customers want them.
"If we see a particular colour taking off in retail, meaning consumers are buying it at a much higher rate than what was planned, the algorithm will recognise that and suggest a shift in production. The system is sifting through millions and millions of data points – something a human could never process in the required time frame – and drawing connections across the chain to identify potential issues."
Next steps
Hanes has adopted FuturMaster's software in its major European markets and next plans to implement the technology in a few more remaining countries. Pecriaux said he wants to turn their attention to other improvements and a supply chain that's more dedicated to the European market by involving more partners. Martin added that the company wants to move towards more machine-learning and AI capabilities so that it can not only predict a potential issue, but also recommend and implement the appropriate actions to proactively alleviate an issue.