Healthcare/Pharmaceutical
Software applications relating to the healthcare supply chain which promote the effective management of supply chain resources.
How rethinking procurement can help healthcare organisations be more financially efficient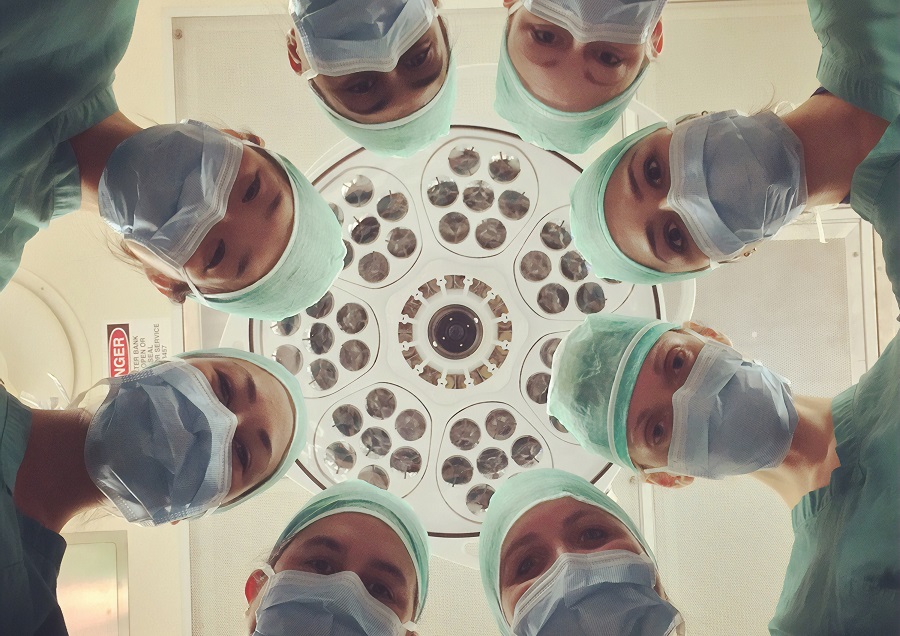 Providing the best quality healthcare means having the right technologies, consumables and other equipment in place. There is a mind-boggling variety in complexity and use-case, from the many multiple identical machines found on every ward to theatre equipment, MRI scanners, surgical robots and much more.
Specifying, costing, procuring and managing the lifecycle of all this equipment is complex and there is no room for error. Health organisations are under increasing pressure to manage budgets effectively, derive best value and achieve exemplary patient care. The same pressures on frontline services that are in sharp focus now in the UK are seen throughout organisations, whether public or privately funded. Alongside this, the last couple of years have seen health organisations meeting the challenge of the Covid pandemic, which has created additional pressures on procurement resulting from the refocusing of effort on the pandemic with pauses or slow-downs in other areas.
Healthcare tender frameworks
NHS Trusts are not for profit organisations, with finite capital budgets, and, while there is some flexibility in revenue budgets these are also very carefully monitored. The private healthcare sector, while not under the same constraints, like any business needs to meet the requirements of its customers in a profitable environment. In neither case is there money to fritter away unnecessarily, and in both cases the wellbeing of patients is at the forefront.
When it comes to NHS Trusts the standard procurement method for financing technology is often a tender-based framework, in which a Trust goes through a process of specifying its needs, before using a framework to select a provider. The value of tenders varies greatly. In any one week, we might see as many as 25 leasing tenders ranging from £5k to £10m. Leases are typically for three, five or seven years.
Any provider wanting to respond to a tender has very little wiggle room in terms of refining the offer, and, just as importantly, in terms of creating value for the Trust. The idea is generally to bid for the tender, and the lower the bid price, the greater the chance of success.  Whilst this is a tried and tested method, in a post pandemic age where balancing public finances requires far greater creativity and flexibility, this system can struggle to deliver cost saving innovations in financing.
Finding value in alternative approaches
There are other ways in which NHS Trusts can obtain the equipment they require, and two in particular are able to derive better value for Trusts.
In one scenario, a third party can step in and sit between the Trust and multiple providers of what is essentially the same equipment. Operating theatres provide a good example: a Trust might have ten theatres, managed by four different companies, all of which compete with each other in the open market for business.
The Trust finds itself in the position of having to manage several providers, possibly with different leasing periods, and each with its own quirks and systems, to get to the point where it has the service it requires – and by this we mean that all of the theatres function to the same standards, day in, day out. It is quite a task.
We can step in and take over that task for the Trust. This isn't a case of creating a new layer of management and an additional cost centre for a Trust. It is a case of removing management tasks. The Trust talks to us, we ensure the providers do what they are asked to do. We can negotiate on pricing. And we can also, thanks to our TESMA asset tracking solution, provide asset management, life-cycle management and full visibility for the Trust's managers, freeing them up from the need to implement their own systems for this. It may be surprising to learn quite how much money and time Trusts can save by taking this approach – right across the lifecycle from specification through procurement, active life and disposal.
A new starting place
The other option for NHS Trusts is to run procurement differently from the get-go. We work with Trusts on projects that run from initial conception and specification right through to disposal at end of life. This can mean we are at times involved for years before a piece of equipment is purchased – a very different scenario from responding to a tender in a framework.
We work with project boards that include all the key roles: medical directors and other high level clinicians who specify equipment, finance teams who validate spending, procurement teams who actually manage the procurement process, and the supplier who builds the solution. If we look back at the operating theatre example, a solution can involve hundreds of items – so getting the specification and cost right at the earliest stage is vital to achieving best value.
Our role here is to act as a bridge between the parties, ensuring that the provider understands the specification, best value is achieved, and the procurement process is smooth. With 40 plus25 years in the business we have a level of corporate knowledge that Trusts can often find they lack, and our motivation is not profit, but ensuring specifications are spot-on, there are no hidden costs, and best value is achieved across the whole lifecycle.
Maximising asset value
There are a couple of aspects of achieving best value where we bring unique capability to Trusts. The TESMA asset management platform is a revenue expense, not a capital expense. This means that Trusts can find themselves  a far more tax efficient solution that can provide tangible savings that would otherwise be unachievable. That is money they can put directly back into operational expense, while at the same time gaining a ready-made, state of the art asset management platform.
We are also able to create value when equipment reaches end of life. As a company with a commitment to supporting the circular economy it is our goal that when NHS Trusts – or our private healthcare customers – find that equipment has reached end of life, we remarket it for them. There is a thriving and vibrant remarketing economy for healthcare equipment, and our global business connections mean that we can create value from this and generate funds with healthcare organisations can put back into their own budgets.
The time is right to revisit procurement
NHS Trusts are emerging from a period like no other. In the first year of Covid, emergency financial measures were put in place which cancelled any spend not related to the pandemic, while the capital that went into the NHS was dedicated to Covid related equipment. Elective procedures were halted, and other non-Covid related work significantly reduced in volume. Equipment approaching end of life was mothballed rather than replaced. A similar situation occurred in the private healthcare sector, which in many cases was contracted to support NHS Covid-related activity and add bed capacity.
The outcome now is that there is a need to catch up on replacing end of life equipment, and yet budgets are squeezed.
There is no doubt that our health organisations have done amazing work in the last few years. As they move back to a more normal situation, working to reduce waiting lists and reinvigorate equipment procurement which has been on hold during the height of the pandemic, perhaps it is time to look again at procurement methodology and see if, for at least some of the work, there are ways to improve cost efficiency without sacrificing patient outcomes.