Industry Talk
Regular Industry Development Updates, Opinions and Talking Points relating to Manufacturing, the Supply Chain and Logistics.
Mindful consumers: Are we reaching an ethical tipping point?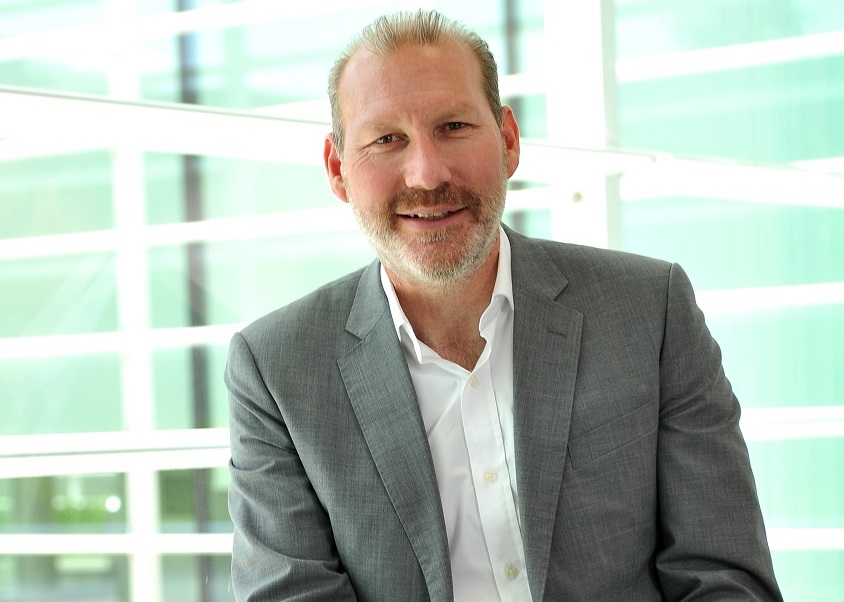 The UK is a nation addicted to fashion, buying five times more clothes today than in the 1980s. But 400,000 tonnes of clothes end up in landfill every year – and there is growing awareness that the way these clothes are produced and discarded is having a massive impact on the environment, from water consumption during production to marine contamination from microfibres. As younger, more mindful consumers increasingly dominate the fashion customer base, are we at an ethical tipping point, asks Craig Summers, UK Managing Director, Manhattan Associates.
Fast versus Mindful
As Generation Z swiftly moves into buyer territory, we are being led to believe that the more sustainable, eco-friendly, conscious consumer is being rapidly born. Retailers up and down the country are being questioned about their sustainable fabrics, packaging and business ethics by consumers who are starting to care more about sustainable buys than investing in fast fashion. Or are they? The UK buys significantly more clothes that any other European nation – an estimated 26.7 kg per person, a huge volume more than second placed Germans at 16.7kg a year. Are Generation Z really ready to make a change?
There is evidence that a growing awareness of the environmental damage caused by the clothes production is hitting the mainstream. Certainly, the recent documentary by Stacey Dooley – Fashion's Dirty Little Secret – shocked many individuals. From the volume of water used during cotton production to the toxic waste associated with the dyeing process, the environmental damage created by the developed world's addiction to fast fashion hit hard. It was no Blue Planet moment, when the UK's collective realisation of the huge damage being wreaked globally by our plastic consumption created an unstoppable groundswell in public opinion that has driven retailers to completely rethink food packaging, but it was definitely a start.
And hard on the heels of the documentary came a Parliamentary Review into the environmental impact of the fashion industry, during which a raft of highly disturbing facts emerged – not least that the global fashion industry produced 1.2 billion tonnes of CO2 equivalent in 2015, more emissions than international flights and shipping combined and the growing evidence that marine habitats are being contaminate by synthetic fibres released when clothes are washed. In addition, the Environment Audit Committee (EAC) actually named and shamed certain fashion retailers for selling £5 dresses that were of such poor quality they are not wanted by charity shops and must be incinerated or added to landfill.
Aware and Vocal
The result has been a spotlight on the fashion industry with the EAC writing to leading fashion retailers demanding information regarding key ethical policies, from garment worker wages and avoidance of child labour, to the use of recycled material, disposal of unused stock and steps to reduce the risk of microplastics contaminating the ocean.
And it is these issues that are likely to increasingly inform the buying habits of Generation Z. This is the generation that has contributed to the huge growth in veganism in recent years – and an attendant level of expectation on food providers. An estimated 3.5million Britons now identify as vegan, a significant increase from 500,000 in 2016, and these consumers are increasingly vocal about their expectations, according to Feed it Back which has noted a growth in negative reviews about the quality of vegan food. From being a fringe consumer group, food retailers and restaurants now have a highly educated and vocal vegan audience to address.
Generation Z may not all be mindful consumers – although they are often more mindful and aware than their parents – but they are extremely discerning. They have been brought up as buyers with more choice and a belief in sharing experiences via social media. And in a cultural environment now expecting retailers to eradicate single-use plastic and deliver high-quality vegan food, it is likely that ethical clothing expectations will rise – and similar levels of transparency will be demanded when it comes to fashion, from manufacturing processes through fabric to transport and disposal.